We are listeners, questioners, and collaborative problem-solvers.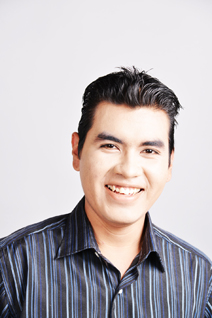 Chuck
Luxe kitchens for the "in" crowd
Informally, Chuck is the chief kitchen designer on the team. He assigns designs to the other designers, and reviews each design before it's shipped off to a customer.
Chuck takes on the more challenging kitchens for himself. Nobody loves a difficult kitchen space more than Chuck!
"What I love about designing with Diamond® Now™ is how it only takes a few touches to take a kitchen from good to great. I feel especially proud when I receive a photo of a finished kitchen and know that I helped make that happen."