We are listeners, questioners, and collaborative problem-solvers.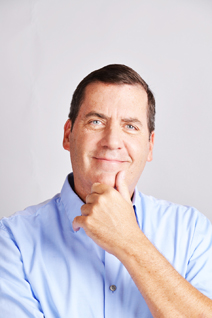 Mike
Head Honcho
Michael Toth has more than 25 years of experience in the kitchen design business and currently owns and operates five different kitchen design businesses.
He's proud to partner with Diamond® NOW™ to offer design services because of the quality of the cabinetry and the affordability at which they are offered.
Toth knows customers appreciate the talent and years of kitchen design experience of his team.
"A good kitchen design is the foundation of getting a kitchen you'll love for many years to come," says Toth. "My design team knows this and makes sure every customer is satisfied with their design."