We are listeners, questioners, and collaborative problem-solvers.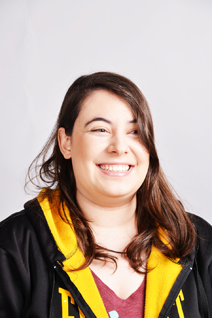 Monika
Modern kitchens that POP
Bright, cheerful kitchen designs are Monika's specialty. But cheerful doesn't mean loud. Monika has an eye for modern, minimalist design. Her favorite Diamond Now door style is the Arcadia TrueColor™ White, after all.
Monika is a talented illustrator who holds a college degree in Graphic Design. Prior to joining the team here, she was a graphic designer at several advertising agencies. Our customers love the artistic sensibility she brings to each design.
"I think a kitchen design needs to make you happy. You'll spend many hours there everyday! I love designing kitchens when I'm given a bit of freedom. I like adding colorful, unexpected design elements that will make a kitchen truly unique."